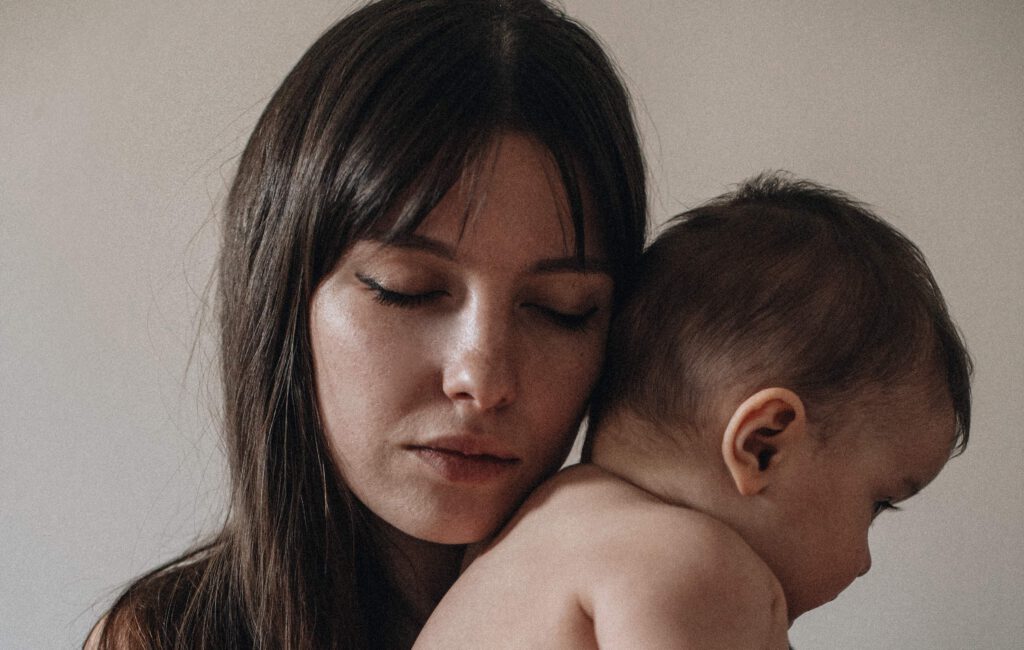 Khrystyna-Maria Zozulia (34) feels the need to help in a children's orphanage in Ukraine.
My name is Khrystyna and I'm Ukrainian, when I say this to people, I feel that it now means a lot more than the fact that I am an artist or a mother, or anything else. My husband and I are both photographers – I photograph mostly women with kids and write about motherhood. I really love what I do, and I would like to continue. Before the war broke out we had just bought a house outside of Lwiw, where our two children are born. We had planned to move soon and spend our life there.
I can tell you how I left Ukraine, but I'm afraid you expect a more interesting story from me.
The anxious feelings about a possible war began to rise in November 2021. My family read international and local news and Russian troops had been stationed next to the border. We were trying to analyze the situation and began to make escape plans. In December we also spoke to friends about fleeing to Poland, but they were having trouble understanding what was going. For weeks, I couldn't work, sleep or do anything – I was just waiting for Russian planes to arrive. We had packed emergency cases, we thought we had it all figured out, but
…no matter how well you prepare, nothing prepares you for war.
Shortly after the war broke out, we left. Since we still lived in an apartment in the old city center of Lwiw without bomb shelter, there was no safe place to hide for us. When we approached the polish border by car, a warn sign in the dashboard started to blink. The gearbox was smelling and made strange noises. There were cars and people everywhere but no one agreed to help us. On the contrary, there was even a woman with a child, whom we finally took with us. So, seven of us crossed the border in a junk car – including a cat and my husband – he is Ukrainian and American citizen. He drove us to Warsaw, where the car finally broke down.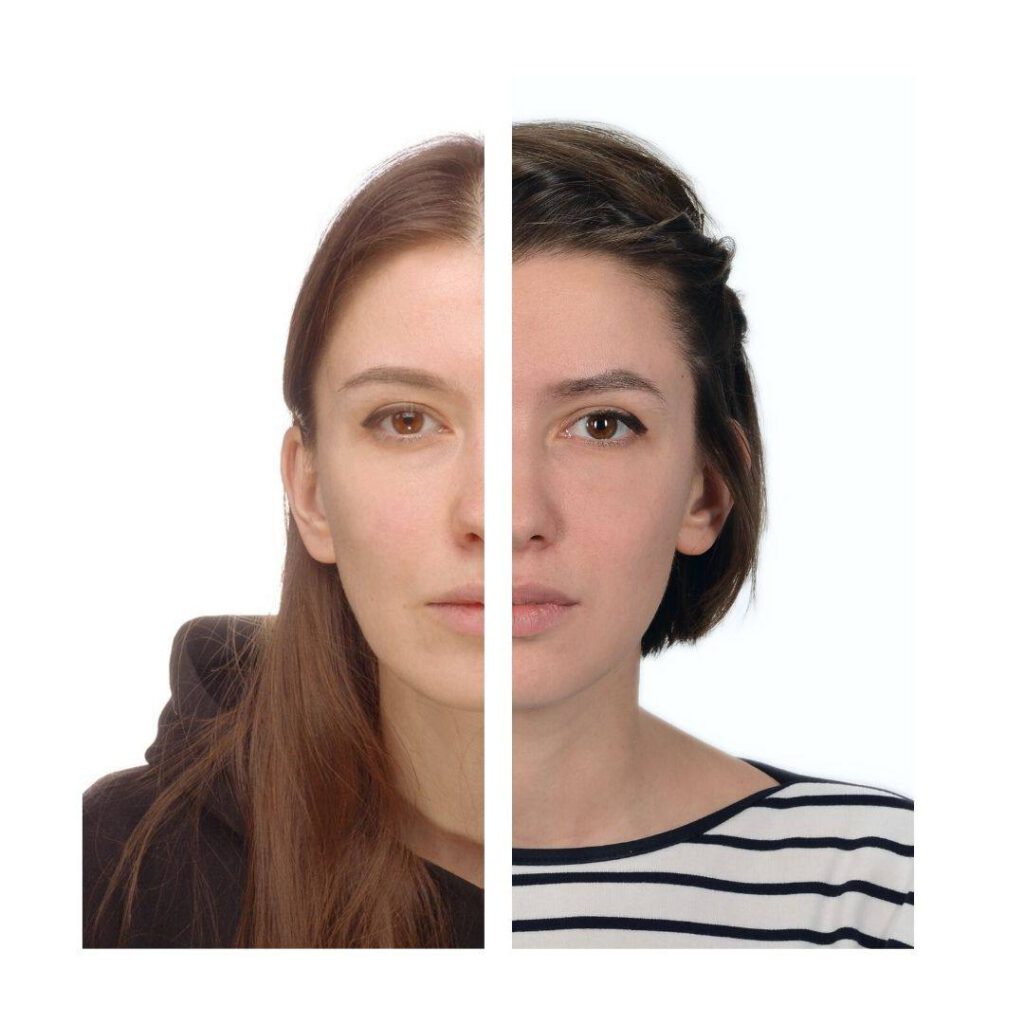 Once in safety, I cut off my long hair.
It was a personal act of redemption.
"The car should be repaired in four days," the car mechanic estimated. My husband wanted to return to Ukraine, because it's his duty as Ukrainian citizen and he loves his country. Every night we were crying and saying good-bye to each other and in the end, the car was in repair for two weeks. It was a strange situation and we talked to a psychologist about it. She affirmed that…
There's s nothing worse for a family than separation.
Now we are in Poland without any money, at Easter we move a sixth time in two weeks. During our time in exile, we are trying to help other refugees by donating money for funds in Ukraine. We don't like to think of ourselves as refugees: My husband is working as a volunteer, and I keep photographing mothers on the run. The money I earn from those photoshoots I donate for orphans in Ukraine.
Everyone fights his own way and photography is my personal way to find rest.
Those women I photograph also get peace from the pictures – they function as a support. When I go to a photoshoot I go with an open heart, and I am ready to get in touch with my opposite. When I visit the women, it's not only about photography – so much opens when we talk to each other. What makes the trust between us is the fact being a woman and mother, because almost all the time our values are the same.
Soon, I will return to Lwiw for a couple of days. I will visit a children's orphanage, help with the kids, sing to them and also take photos to publicize this growing problem we have in Ukraine with the war. Photography is my tool to highlight what's going on right now and ideally find financial support for them. While talking to you, I realize that my story doesn't deserve attention. I keep thinking of other women who have lost their husband, relatives or everything. I was lucky, others were hit much harder.
---
HELP AND SUPPORT NEEDED
The "City of Goodness" is a nationwide charity project that aims to become a large social service and shelter for the poorest families, with the goal to keep a child in the family. The "City of Goodness" Women and children international support center needs urgently help and support. Find out more on the website and/ or donate now HERE!
---
Interview : Sandy Bossier-Steuerwald & Photo ©: Khrystyna-Maria Zozulia
Please follow and like us: