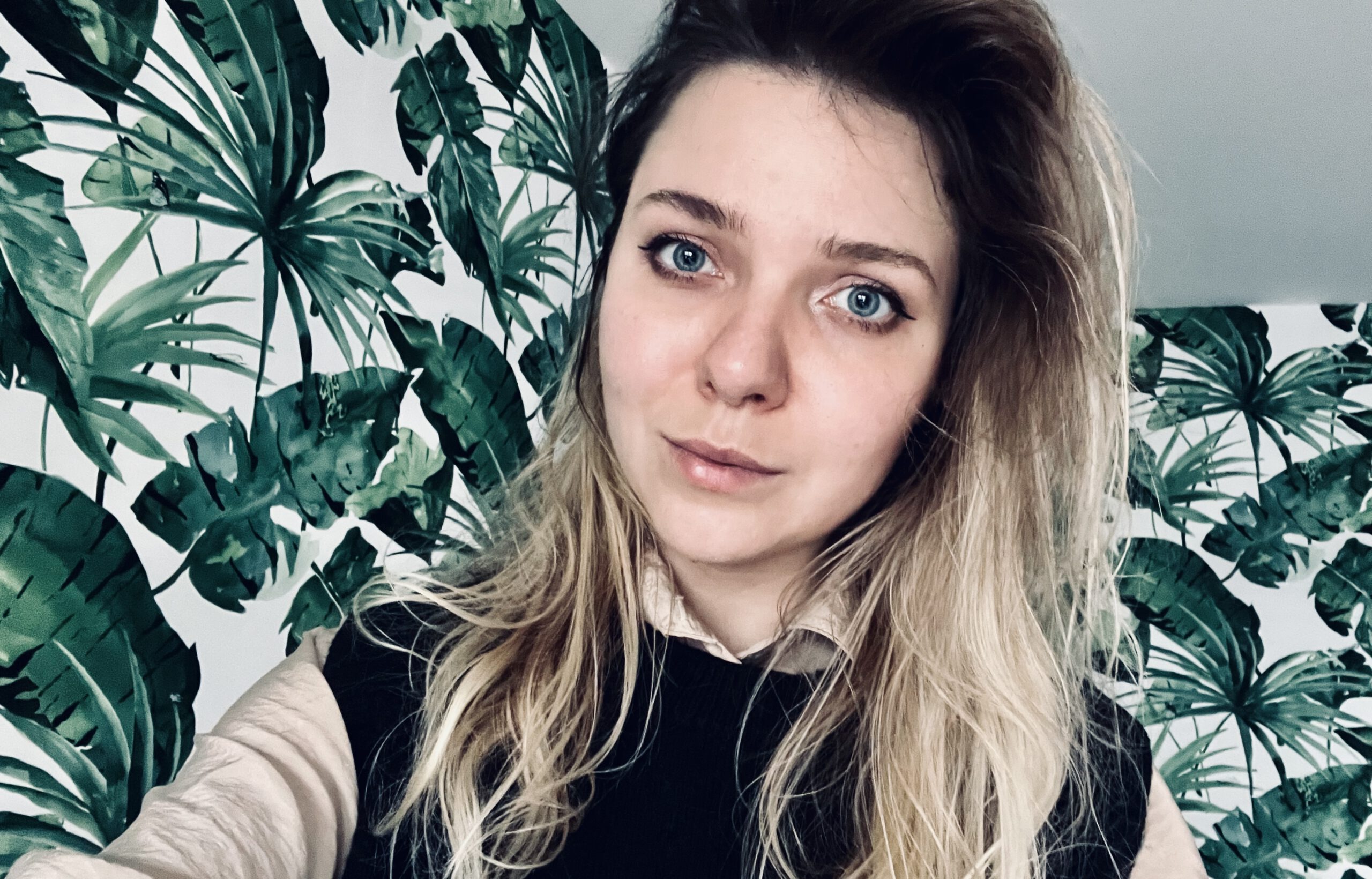 Maria Masliy (31) is a successful designer for women's shoes and a woman on the run.
Until recently material goods meant a lot to me. Only, one year ago, I bought a flat in the city center of Kyiv. I loved this place and spent a lot of time and money on a beautiful interior design. I had saved my income for many years. But on the run, when I was sitting in the car with my half sister, her friend, and some cats, I suddenly understood that life is much more value, than all I have.
It's hard to say goodbye to all your life in one moment.
I grew up with my grandparents. Especially my Ukrainian grandfather (83) has always been very supportive and influenced me the most. Before the war, I spoke to him once a month – now we speak twice a day. It became a bigger value to share even daily life, not just to have rare philosophical discussions.
Every time we phone, my grandfather says goodbye, as if it's the last time.
In turn, my grandmother (82) is Russian. She came to Kyiv at the age of 20 and married my grandfather. She spent her whole life waiting for all of us to become Russian. That's Imperialistic arrogance if you ask me, but I could never take her arguments seriously. My grandparents still live together until this moment, but they don't talk. They stay in separate rooms, watching different TV:
My grandma watches Russian propaganda, my grandpa international news.
Before the Ukrainian revolution in 2013 -due to corruption, among other things- people were not confident they had an opportunity to do something that won't be taken by someone else one day. The independence resulted in a wave of rising entrepreneurship around the country. Ukrainian people felt free and worthy to achieve anything they wanted. Many of us started their own business and made our dreams come true. I was one of them with the desire to make something BIG!
My dream was to produce shoes – today I run my own shoe business.
Seven years ago, I launched my own shoe brand "MARSALA" without having any experience in this business. Though my education was international economics and marketing. One year later, I won a scholarship for a degree in fashion design from HEARST UK for Kingston University … Marsala shoes are elegant, feminine, classy, and trendy. I have been exclusively producing in Ukraine, which is a problem now. Our main factory in Kharkiv is intensely bombed each day, and no one is working at the moment – hopefully those hundreds of workers were able to leave the city!
Being in Ukraine is not a question of money, anymore, it's a question of safety.
We will have to skip autumn/ winter season '22 because we are already late in production. I was thinking of moving production to western Ukraine but it's not safe either and I can't afford the risk of losing everything again… Right now, I am looking for manufactures in Portugal and Spain to relocate. It's a shame of course, because we have worked with trustful and reliable Ukrainian partners for many years. But to stay psychologically resistant, I'm forced to make new plans and look ahead.
You know, women on the run have no other option than being brave.
---
Interview Sandy Bossier-Steuerwald/ Photos ©: MARSALA & private
Please follow and like us: