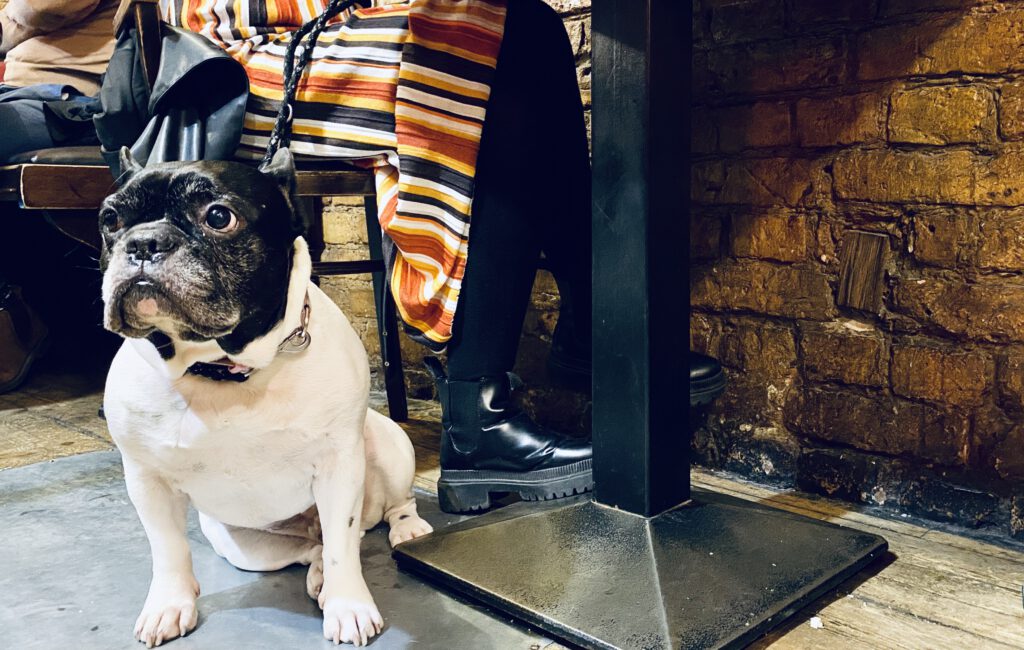 In German exile, Nastia (27) has to realize that escaping the war in Ukraine does not allow you to escape from yourself: your own problems catch up with you no matter where you are.
I am now 27 years old and have a Master's degree in clinical psychology. In 2019 I moved to Odessa, where the human rights organization "insight" offered me a job as office manager. "insight" campaigns for lesbians, gays, bisexuals, transgender people and queers. Since it was unusual in Odessa to organize as a diverse person in a group, my job involved expanding the community.
I call myself bisexual and have been open about it since I was twelve.
In Eastern Europe, many parents have a problem with their children being queer – acceptance is difficult and poor treatment is often the result. I never had any problems with my family, I don't have confrontational parents, they are very loving and accepting. Being queer hasn't had a significant impact on my life, except in 2019 when I attended the Odessa Pride parade and was beaten by ultra-right-wingers. They sprayed this liquid in my eyes and I had a second-degree burn on my face…. but that was only once.
Around the turn of 2021/22, I wanted to move on to Kiev. Kiev is liberal, my friends lived there and I had found a job as a fundraising coordinator at a political news channel. When I finally found a flat at the end of January, the war was already on everyone's lips. I brought my dog to my family in Moldova because I didn't know what would happen. It was the last time I saw them, until today.
Two days before the war started, we were all released from work, I was on probation and they terminated my contract – obviously they already knew what was going to happen. At least they paid me in full for that one month….
The morning the war broke out, I was at home. I was woken up by sirens and bombs around 6:30. Oh my God, it was so loud! I took some sleeping pills and just stayed put. I didn't want to face reality – couldn't accept that "it" was really happening. "It" felt far away and I wanted it to stay that way. When I woke up again, around 2 p.m., however, I knew very well what was going on: war.
With the sleeping pills I was able to temporarily block it all out.
I opened Telegram and found a lot of chat messages. Friends had exchanged ideas about where to hide in basements. However, I stayed at home and thought about what to do. To protect myself from broken glass, I stuck a mattress between the window and the balcony. I called my parents. I considered going to friends' houses, but everything was too far away. I don't own a car, couldn't find a taxi and can't ride a bike.
"After two days of being motherless and harping on sleeping pills,  
I packed some clothes that I really didn't need:  
I went out into the winter day wearing sports clothes,  no underwear, 
but two scarves my grandmother gave me."
A few weeks ago, I lost my job here in Berlin. I had been working with migrant transgender people since I arrived, but after eight months I got a burnout. I worked 24/7 with refugees from Ukraine, I coordinated the evacuation to Europe in cooperation with an organization whose name I cannot mention. You have a lot of contacts in different countries and contact them online or through a private phone…. It is dangerous and look at me as I am now: The biggest problem is taking care of myself.
I slipped into depression, and I still suffer from it.
I can't do anything and I stay at home. I have my dog here, he came with volunteer animal welfare workers who brought him here – for money, of course. I want to visit Ukraine, but a little later, when I have more money, am healthier and more stable again. I have a close relationship with my mother, she is like a friend – I write to her every day. I would be very happy if my parents could visit me, but they will not. They have everything in Ukraine – work, life, school and my teenage brother, who is in a phase of life where he doesn't want to move.
I also don't know what would await me in Ukraine, is there a perspective for living there? Even if the war were over, it will take many years for life and opportunities to return… We somehow didn't imagine the war as a real war with tanks and weapons, we actually had no idea at all. Maybe we thought more of a kind of modern "information war", without deaths and casualties. I would like to stay in Berlin. I have a new partner, since about two months.
I've been to Berlin about 15 times and dreamed of living here – but not at this price!
Maybe I will be able to return to a normal life here in the summer of '23. I have the urge to return to work as soon as possible, I want to take on an interesting job where my help is needed. The main concern at the moment is to get well and when I start working with people again I need some boundaries. I tend to do too much, to take on more than is good for me. I want to help as many people as possible and about that I keep forgetting to help myself…. And in the end, no one is helped.
I think this is getting too much for me now. We'd better call it a day.
---
"Do you smoke? Do you happen to have a cigarette?" Nastia asks me as we leave the pub. We walk a bit together with the dog towards subway station Uhlandstraße. She makes a phone call and immediately wants to go to a friend's house to borrow cash. Afterwards she has to go to the dealer to get supplies. At the time of our meeting, Nastia takes GHB in drop form (liquid ecstasy) once a day. But a few hours after taking it, severe withdrawal symptoms start.
Interview & Photo ©: Sandy Bossier-Steuerwald
Please follow and like us: